**FANTASTIC NEWS**




The Holiday Project is delighted to share with you all our fantastic news!! Thanks to funding from Renewable Energy Fund (£35,000) and The Archibald Taylor Trust - Group Fund (£15,000), we are now the proud owners of two BRAND NEW, double glazed, gas central heated caravans, which will replace our very tired and unfit for purpose G14 and MG8.
THANK YOU so much to both funders!

These caravans are going to make a huge difference to our service users, for many years to come.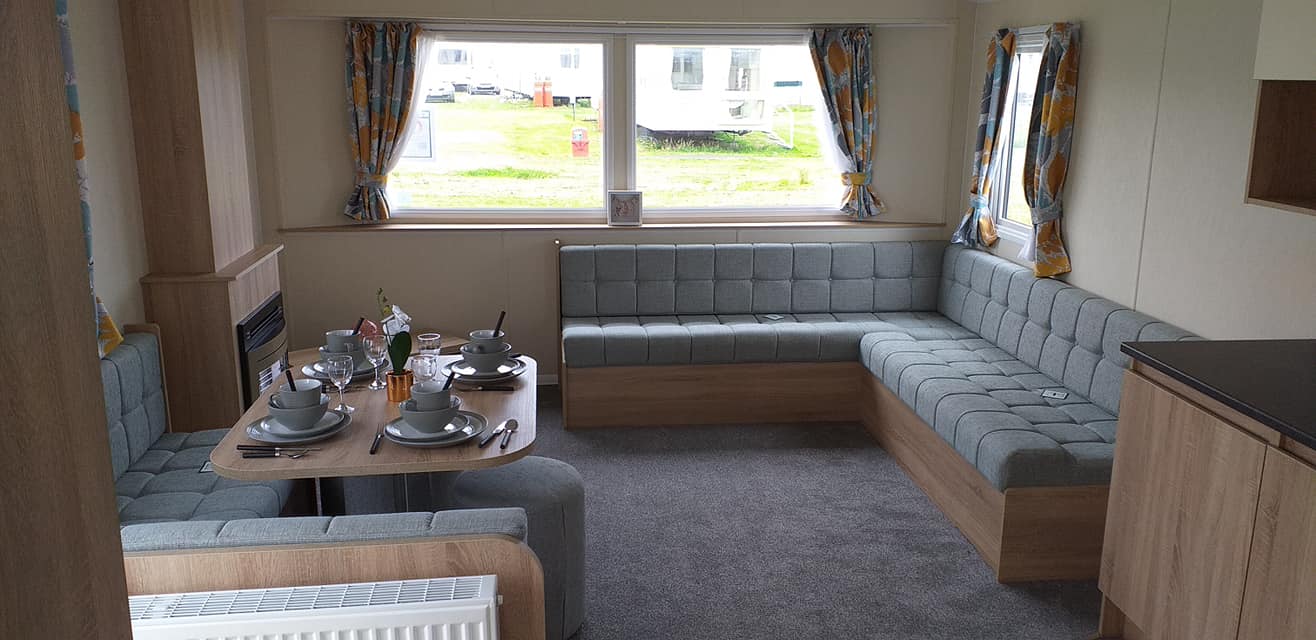 Sign up to our friends at KillieCast who have just released their first podcast. KillieCast are sharing all the good things happening in Kilmarnock.
Follow the link below which will take you to their website and listen to their fortnightly podcast's. KillieCast website
The first podcast was transmitted last week and if you tune in you can hear The Holiday Project get a wee mention. First podcast
The Holiday Project attended the EAC Participatory Budget event, where we were delighted to have received enough votes to secure £500 to enable us to provide fresh fruit to our service users when on holiday
The Holiday Project received an anonymous donation of £100 from Charities Direct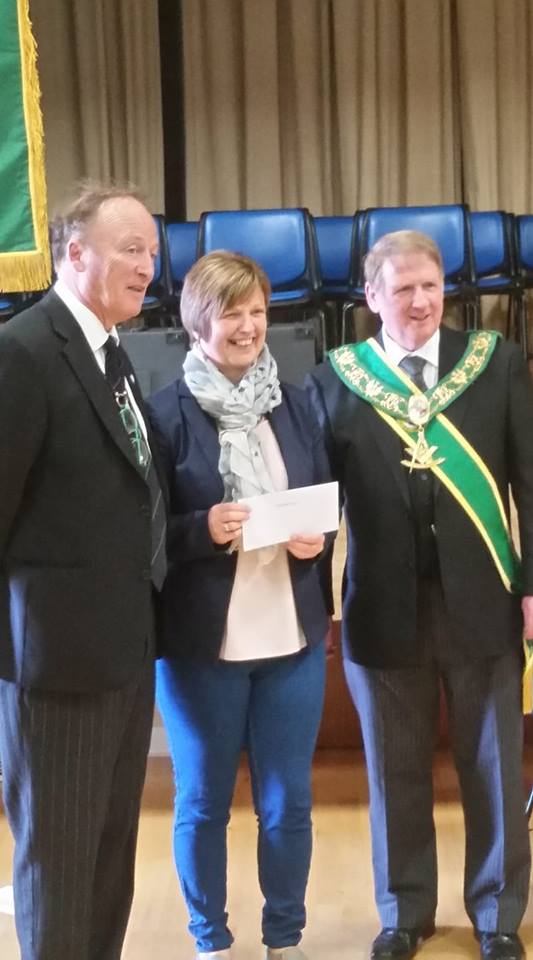 Saturday 24th March The Holiday Project received a cheque for £1000 from The Grand Provincial Lodge Of Ayrshire to go towards running cost's
On Friday 2nd February 2018 Elaine went to Asda in Kilmarnock to receive a cheque for £200. The Holiday Project were runners up in the Asda community foundation token votes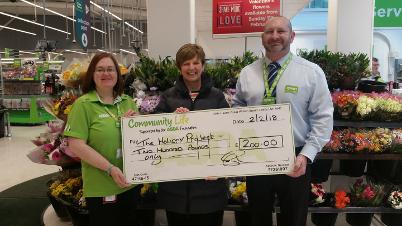 Donation to The Holiday Project for £500 from Scotmid. This is to buy hoover's, carpet's and Duvet's
The Holiday Project received further donations by Saints and Sinners club of Scotland for £1000. And also from Souter Charitable Trust of £1000
FUNDING FOR A NEW CARAVAN
We were delighted to receive funding from Crerar Hotels and Awards For All. The funding enabled us to upgrade our oldest caravan G11, to a modern double glazed, gas central heated caravan.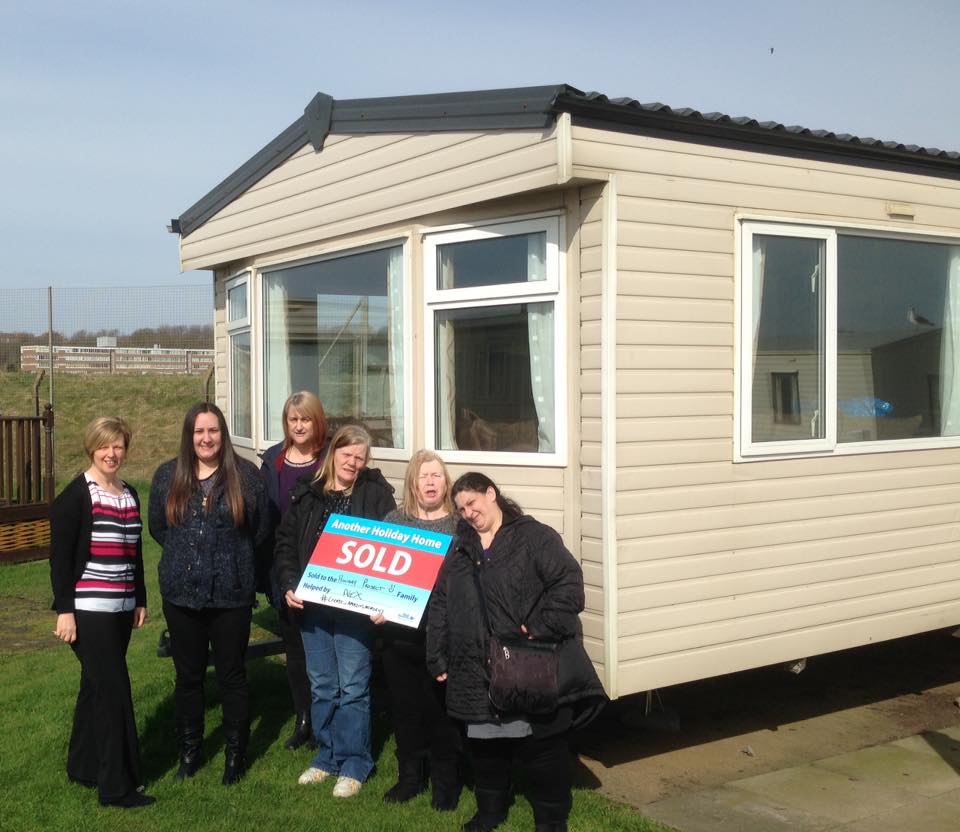 EAST AYRSHIRE COUNCIL EMPLOYEE VOLUNTEER SCHEME
We work in partnership with East Ayrshire Council Employee Volunteer Scheme. In 2016 we were joined by Eddie and Melissa both Council employees who volunteered to assist with the deep clean of the disabled caravan. In early 2017, we were joined by Anne who volunteered to carry out telephone interviews, improving our evaluations.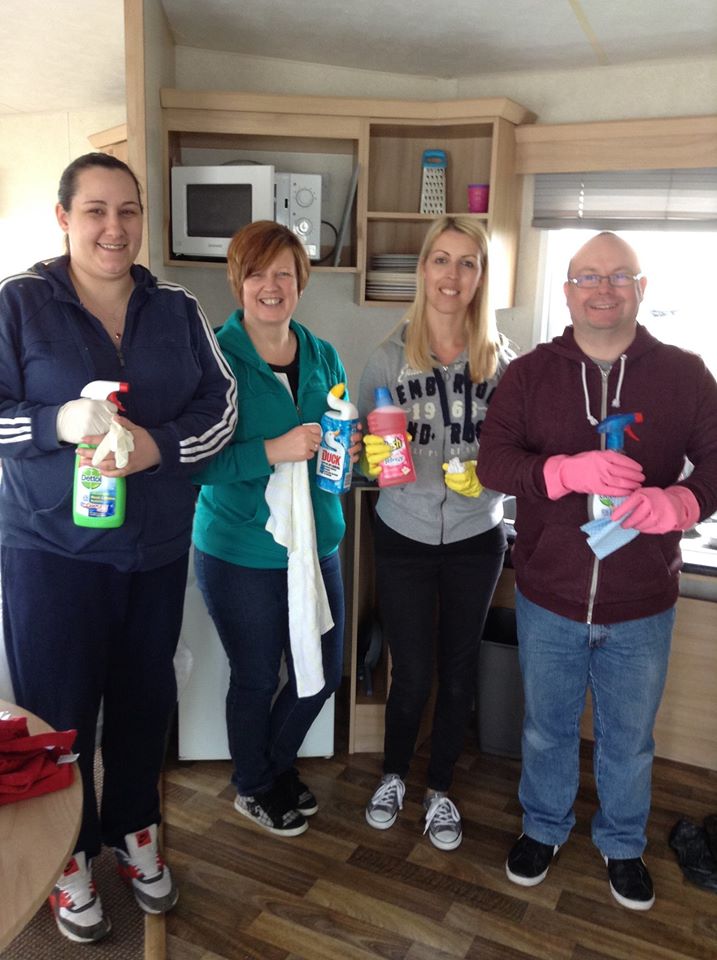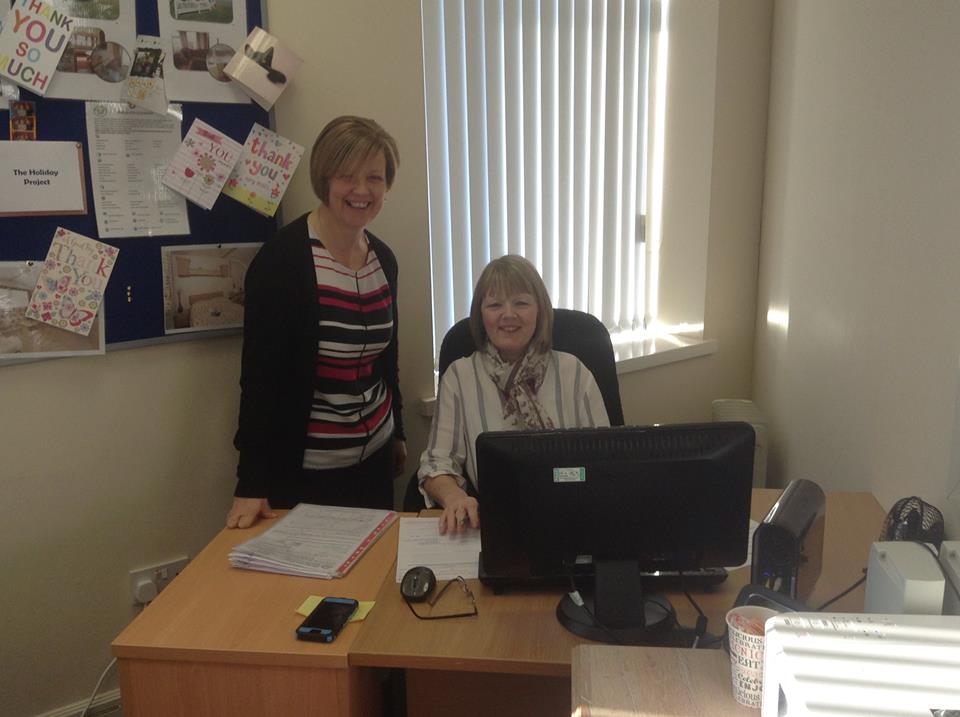 Brian Whittle MSP visits the Holiday Project & presents Saltire Award.
The Committee, Staff and Volunteers of The Holiday Project were delighted to welcome South Scotland Regional MSP Brian Whittle to their office in Kilmarnock on Friday 7th October. During the visit, Brian heard more about the Holiday Project and how it helps improve the health of its service users.
Brian Whittle MSP said "It was a pleasure to visit The Holiday Project and hear more about the fantastic work they're doing. Many of us take holidays for granted or fail to appreciate the very real benefits they bring. Often the people most in need of a holiday; a break from the day to day routine; are the people least able to afford it. A few days of fun and activity can bring benefits to someone's physical and mental health that continue long after the holiday is over. The staff and volunteers who have made The Holiday Project such a success deserve to be recognised for their efforts. I was delighted to present Nikki Brown with her Saltire Award and I've submitted a motion in the Scottish Parliament congratulating everyone at The Holiday Project for their incredible successes. I look forward to working with them in the years to come to help them build on that success."
The Holiday Project wanted to celebrate the achievement of our young volunteer Nikki Brown. Nikki has been assisting Staff with cleaning of the caravans and preparing for the arrival of our families. Nikki is only 16, but has been on holiday many times over the years with her family, and loves it so much she wanted to give something back to the project.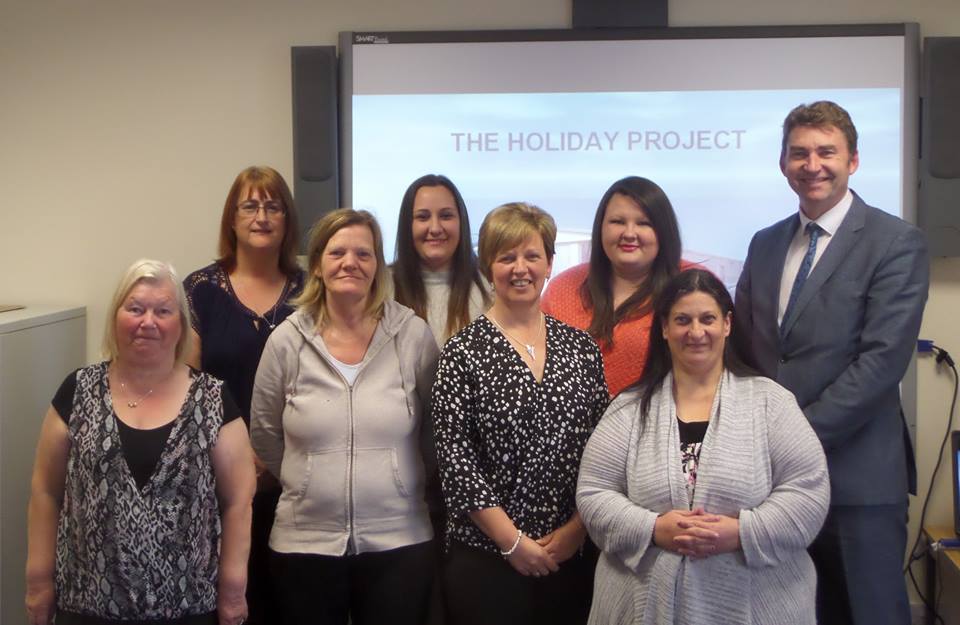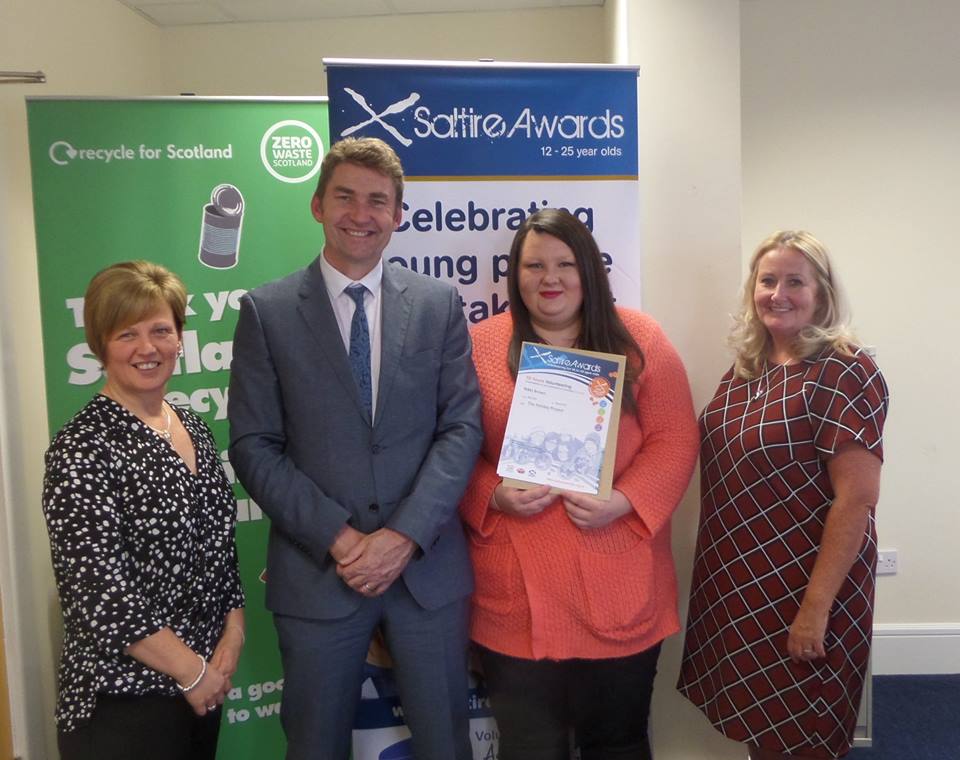 March 2013
Kilmaurs Youth Club
Kilmaurs Youth Club have been very busy making curtains for one of our caravans. Thank you very much to Caroline Corrigan and team who did a brilliant job.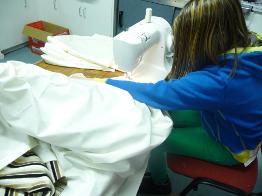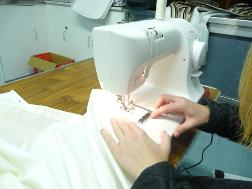 Thank you very much to Billy Tomlinson,Tam Paton and their students from Kilmarnock College who very kindly repaired several caravan items, including this bed frame that Billy is carrying. They have also made several sets of sturdy steps (easier to write than say) and refurbished the outdoor furniture. Thank you very, very much for all your time and hard work.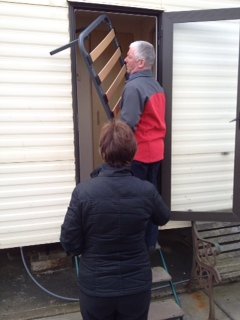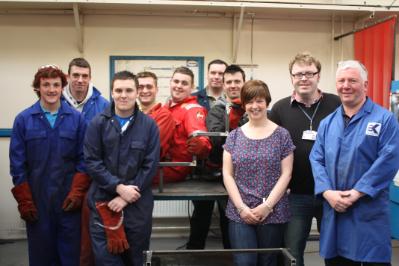 Elaine Bryson (Project Officer) with Euan Lees (East Ayrshire Council), Billy Tomlinson (Kilmarnock College ) and the students of Kilmarnock College who saved The Holiday Project a great deal of money!!